After the first volume released in 2007, it has been a long journey to the final volume of the
Kingdom Hearts II
manga. Shiro Amano, the creator of the
Kingdom Hearts
manga series took a break after volume 5 and adapted
Kingdom Hearts 358/2 Days
in it's entirety. Amano later returned to
Kingdom Hearts II
after
358/2 Days
' completion
.
Today the 10th and final volume finally premiered in Shonen Gangan via it's June 2015 issue.
Amano took to Twitter to celebrate, you can read
his tweet
translated into English below thanks to
goldpanner
.
The June volume of Monthly Shōnen Gangan on sale today! This will be the last time we will have a Kingdom Hearts II colour centrefold! 。+゚(ノД`)゚+ It's thanks to all your support that this series has been able to keep running for nearly 12 years. Thank you so much for everything for such a long time!
Update:
The
Square Enix Gangan website
has updated with an official wallpaper to commemorate the release of the final
Kingdom Hearts II
volume which can be seen below, in various sizes.
1920x1200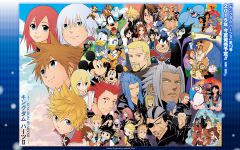 1280x1024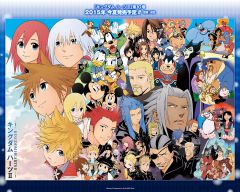 1024x768