Tetsuya Nomura, the director of the
Kingdom Hearts
series, has released a new official artwork to celebrate the series' 15th anniversary. This can be seen below.
Interesting notes and observations: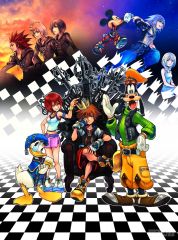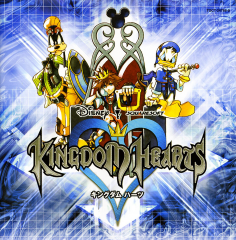 Comparing with previous images with Sora sitting on a throne, for the first time he is sitting with a different attire than from his original
Kingdom Hearts
one (this time it's his
Kingdom Hearts
III outfit). His right leg is crossed over his left, just like in the
Kingdom Hearts HD 1.5 ReMIX
one. The crown is also rather different than in the previous instances, reminiscing an actual king's.
Now let's check the hidden details from the artwork. You can notice all the blurry effects added to the image and the intentional placement of the anniversary date and number to hide what looks to be 3 paintings and another element:
·
In the first painting (upper left corner), you see a mysterious figure smiling mischievously. Does this look familiar to you?

·
Next, in the upper right corner, we have the most difficult painting to decipher.
·
Then, in the third painting, we have this:

It has the clearest element from all three paintings: a musical note. Maybe just a tiny Easter Egg for the
Kingdom Hearts Orchestra - World Tour -
that we have been experiencing as a 15
th
Anniversary celebration?
·
Finally, we can see Sora is holding an animal on his lap, one that resembles a canid. As an interesting note, next year is the Year of the Dog in the Chinese calendar.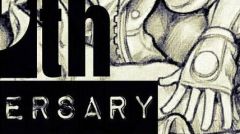 Feel free to leave your speculation and other observations about what all this could mean in the comment section below!