Square Enix has just announced
that on January 26th, 2017, at 12 AM USA PT,
Kingdom Hearts Unchained
χ will receive Proud Mode quests for the English version of the game. Proud Mode quests are filled with challenging objectives and tougher enemies. As you fight through these difficult quests, you will be able to have a chance at obtaining the Sleeping Lion Keyblade, which will be available after a certain amount of quests/objectives have been completed.
Check out a preview of Proud Mode below.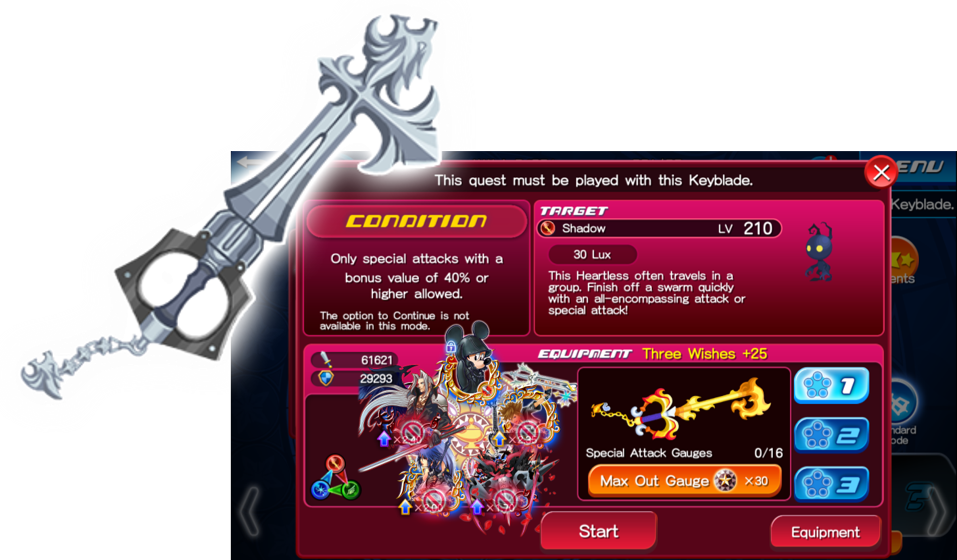 Will you be going for the Sleeping Lion Keyblade? Let us know in the comments below!