Monogram Direct have
announced
their
Kingdom Hearts
3D Foam Keyrings collection will grow with the addition of a Series 2. Monogram Direct announced the Series 1 back in
September
.
Included in this series are Final Form Sora, Lexaeus, Vexen, Larxene, Zexion, Ansem (Seeker of Darkness), Yen Sid, Anti-Form Sora, Maleficent, and both Oathkeeper and Oblivion Keyblades.
It's currently unknown when the keyrings will be available. We'll update once we find the release date. Thanks to
KHInsider
for the tip!
UPDATE 1:
The Series 2 of Monogram Direct's
Kingdom Hearts
3D Foam Keyrings will be coming to Hot Topic in a couple of weeks. View a photo of them at D23 Expo 2017, provided by
@churroz
on Twitter, below: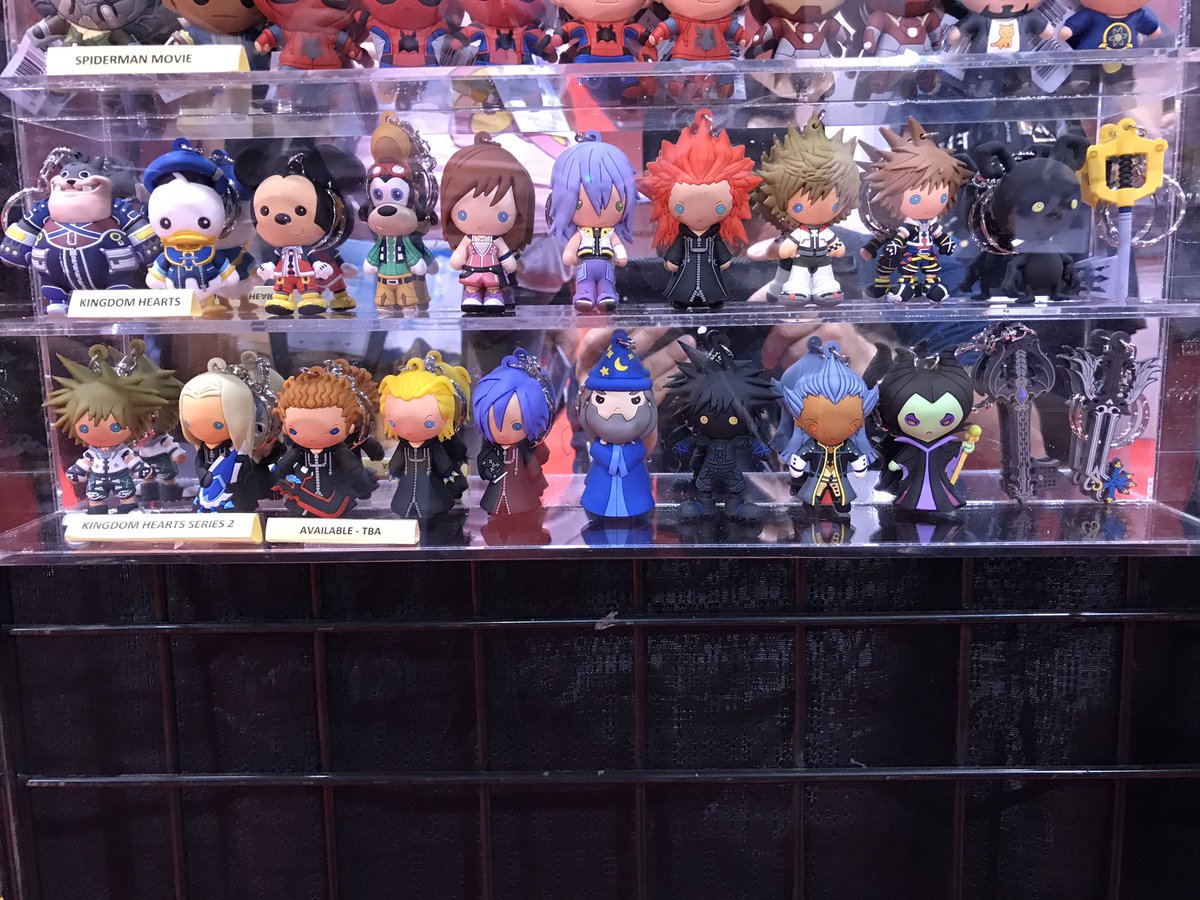 UPDATE 2
: Monogram Direct have
announced
their
Kingdom Hearts
3D Foam Keyrings collection will grow with the addition of a Series 2. You can
check those out here
.
UPDATE 3:
Monogram Direct will be selling a San Diego Comic Con exclusive
Kingdom Hearts
3D Foam Key Ring 3 piece set at their booth, (#3645), during the convention in July 2017. Included in the set are Sora, a golden Kingdom Key Keyblade, and Mickey Mouse. Only 500 of them are made, and it will cost $25.00 USD. You can check it out below: