Boxart for Kingdom Hearts HD 1.5 + 2.5 has been revealed by Amazon Canada
The boxart for the upcoming
Kingdom Hearts HD 1.5 + 2.5 ReMIX
has been revealed via its listing on
Amazon Canada
. You can view the image below, thanks to reddit user
m0rtadello
.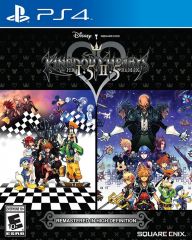 Nomura previously stated that no new art would be made for this collection, and based off of this new image, it seems as though that holds true. What do you think of the boxart? Let us know in the comments!
UPDATE 1:
The boxart for
Kingdom Hearts HD 1.5 + 2.5 ReMIX
has been uploaded and fixed by Square. The original upload had Xion's hand mysteriously disappear in this air. You can check it out below.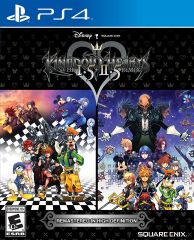 UPDATE 2:
The back of the box has been shown off thanks to
@K_Everwood
on Twitter! View it below: