Kingdom Hearts 3D [Dream Drop Distance] coverage: Day 1
Kingdom Hearts 3D31 July 2012 by DChiuch
Kingdom Hearts 3D [Dream Drop Distance] has finally released in all regions. We've been waiting for this moment since the game was announced at E3 2010, and now that it's finally here, our coverage of the game has begun! We'll be filling the next month with plenty of guides, articles and discussions that will add to your Kingdom Hearts 3D experience. If you want to contribute something, whether it be informational or a work of art, please make a topic on the forum or contact us. Also, we welcome to you leave your feedback in the comments. Now, onto day 1:
Today's coverage
As this is the first day, we'll link to some existing things:
- Our Kingdom Hearts 3D forum
- Release celebration topic (formerly the release countdown topic)
- KH3D video sharing & discussion topic
- Our exclusive Mark of Mastery Edition unboxing and Kingdom Hearts 3D review
New stuff:
- KH13 guide: List of obtainable trophies in Kingdom Hearts 3D (with names & method), thanks to Nermin Colakovic
- As always, you can discuss anything Kingdom Hearts 3D in our dedicated forum. Please remember to follow our spoiler policy! Here are today's featured topics: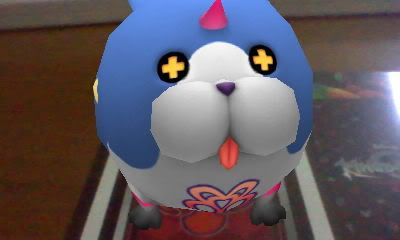 Poll of the Day: Have you purchased Kingdom Hearts 3D yet?
Discussion of the Day: Share pictures of your Dream Eaters here!
Comments