Subject Theta
Member Since 31 Dec 2015
Offline
Last Active May 02 2017 08:30 PM
And so, one male DVI to female HDMI adapter and a USB-C to female HDMI adapter later, my GT73VR is running three screens. https://puu.sh/vymgj/7959226954.jpg
Updated 27 Apr · 0 comments
About Me
Greetings, everyone. Welcome to my profile. There's a little bit of a rewrite in the works, because I figured this was getting a bit stale. That being said, please, do read on. I don't bite...much.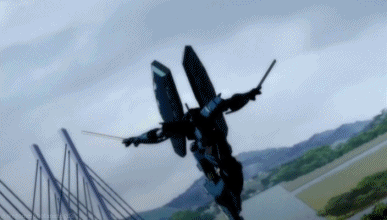 ...where to begin. Right.
My friends know me by my alias, Seth Tabris, though I've been known to go by Sera, Seraphim, Tabris, Theta, The Seraphic Phantom, and many others that I can't remember off the top of my head. Feel free to use any of them.
Anyway. My friend that you all know here as Exilra invited me to check out the forum, after learning about my interest in the Kingdom Hearts series at an anime club meeting on campus. I was introduced to the series by my older cousin, after we performed a "game swap" of sorts, by which she borrowed Fallout 3 and I got her PS2 and KH1/2. I'd admired the series from afar up until that point, always sitting beside her and watching her explain the combat system (she'd done the same with Fallout, ironically enough). After finally getting the chance to have my own save data, I must say, damn good game series. Looking forward to KH3, and for 2.8's English release.
Aside from being a Kingdom Hearts fan, I'm a pretty solid Initial D fanboy. The series introduced me to what I hope will be the car of my dreams in the near future (or whenever I can afford it) so that I can feel the power of a rotary twin-turbo engine. Design and power-wise, I prefer the FD3S over the FC3S. Naturally, watching the anime also introduced me to eurobeat, and now I have so much that I can't fit it all on my phone with the rest of my music library.
Musicwise in general, I like nearly every genre, though I have my favorites. I'm a fan of death metal, metalcore, folk/power metal, speed metal, pop punk, punk rock, hardstyle, neurofunk, drum and bass, horrorcore, and eurobeat (clearly). A few notable artists I can name off the top of my head are ONE OK ROCK, Avenged Sevenfold, Blind Guardian, Stratovarius, Dragonforce, Born of Osiris, Heaven Shall Burn, Feed Her to the Sharks, Insane Clown Posse, Young Wicked, Social Distortion, Pendulum, and Killswitch Engage.
I'm also an admittedly rampant mecha anime fan, in both real and super robot series. Gundam is a big part of the former, reigning in Gundam Seed, After War Gundam X, and Gundam Wing as my favorite series. My favorite mobile suits being the ZGMF-X10A Freedom Gundam, RX-93-v2 Hi-v Gundam (mostly the Vrabe unit from Build Fighters, though I love the original as well), XXXG-00W0 Wing Gundam Zero (Endless Waltz edition), and the ZGMF-X2000 GOUF Ignited (Heine Westenfluss Custom). The Shin Getter Robo and Mazinkaiser are my favorites out of the latter, though I love them all. The hot-blooded emotions of a Super Robot anime series are enough to make me smile after a tough day, and almost always get my blood pumping.
Ah, the games department. Always a good time. I have a tendency to lean towards the PC and PlayStation-based platforms (moreso the former these days after building my newest rig), though I respect PlayStation's selection of JRPGs and strategy games and will always find time to cross and check out the newest Persona, Disgaea, and other NISA games. You'll more than likely see me fiddling with RPGs, JRPGs, turn-based strategy, FPSes, racing (mostly arcade-based, though I'm breaking out on the sim scene in the very near future), MMOs, and rarely fighting games (of which I'm...kind of new to). My favorite game of all time would have to be a tie between The Legend of Zelda: Majora's Mask and Ocarina of Time (basic, I know), due to the fact that they had the most influence on my childhood. Lately I've been messing with the Super Robot Wars franchise of games (for reference, think Fire Emblem, with every mecha anime series you can think of mashed together into one universe), and the Korean MMO MapleStory.
Name: Seraphína
Level: 200
Job: Wind Archer
Server: Khaini
Buffed Range: 1.1mil ish, firetruck it, I can't remember lol
Rough Damage Estimate: Closer to 20m/line at this point.
On the note of MapleStory, I'll likely be keeping a status above this line detailing my progress, as I've moved away from my beloved level 207 Marksman in favor of a Wind Archer, which is currently making the rounds in bossing and general fun. Seriously, what the hell was Nexon thinking when they gave us our 5th job skill True Snipe? It's like Duck Hunt for 12 seconds, with a 3 minute cooldown. =_=
DESKTOP:
Spoiler
LAPTOP:
Rest In Peace, Subject Theta Mk.I
Spring 2015 - Winter 2017
Spoiler
I should probably also mention that I'm a little bit of a Touhou fan (with a Yukari obsession). Now's a good time to point that out, probably. I'm also a bit of a furry, and I usually run as a sergal.
...to round off my prattling, I'm currently a senior studying Information Security at a local college, and have relatively well-rounded experience with computers due to experimentation with them growing up. I have a fascination with all forms of technology, and love getting my hands on something new that I haven't torn apart and rebuilt yet.
SIEG ZEON!
---
Community Stats
Group

Member

Active Posts

24

Profile Views

2,635

Member Title

The Neighborhood Gundam

Age

24 years old

Birthday

October 7, 1993