Rocketboy
Member Since 29 Nov 2015
Offline
Last Active Jul 08 2018 10:48 AM
About Me
Hey there, guys! My name is Rocketboy227 online, but if need be you can call me Chris.
Much like all of you, I'm a huge fan of Kingdom Hearts and loved the games ever since they've come out. I'm a programmer enthusiast, currently taking Computer Science in high school and I am planning on majoring in it. I would like to minor either Video Production or 3D Animation.
Although I found KH13 when I was 10 years old (I had been obsessed with KH and watched the cutscenes that Sora96 had graciously uploaded for us), it is only now that I have officially joined the community. I hope to meet a lot of you and make friends!
http://steamcommunit...Rocketboy_227/ (STEAM)
My favorite video games include the following:
My Favorite Video Games:
Kingdom Hearts series (except for V-Cast
)
Final Fantasy VII/Crisis Core
Final Fantasy X/X-2
Ni no Kuni: Wrath of the White Witch
Batman: Arkham series
Halo series
All Super Smash Bros. games
Super Mario Sunshine
Super Mario Galaxy
Sonic Generations
Sonic 3 and Knuckles
Sonic Adventure 2
These are only a few of the games I greatly appreciate.
Lastly, my all time favorite game is....
Kingdom Hearts 358/2 Da---hahahahaha....AHAHAHAHAHAHA! I CAN'T! I CAN'T!
No, it's actually Kingdom Hearts 2 Final Mix. I enjoyed that game so much that I sometimes challenge my friends to speedruns of it!
Although I'm not much of an anime fan, I do enjoy much of the mainstream animes such as:
Naruto
One Piece
Ao no Exorcist
Fullmetal Alchemist: Brotherhood
Dragon Ball Z
Code Geass
Death Note
One Punch Man
I used to love Yu-Gi-Oh! as a kid, so I still watch episode of it from time to time but only the ones that truly bring out the nostalgia in me.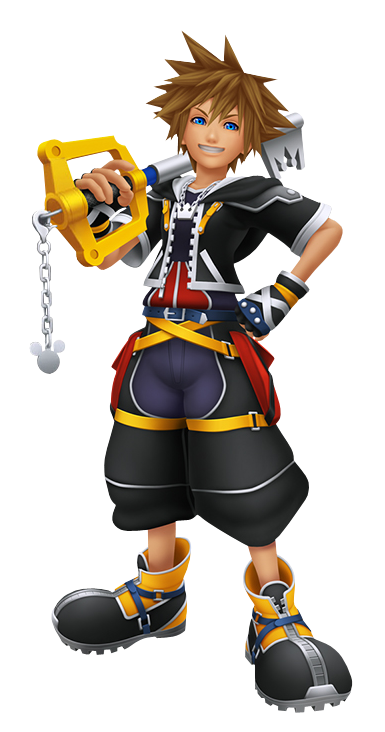 That's it for now! Hope to see you guys on the forums!
---
Community Stats
Group

Member

Active Posts

657

Profile Views

6,970

Member Title

weeb

Age

18 years old

Birthday

September 13, 2000