Neptune
Member Since 08 May 2015
Online
Last Active A minute ago
About Me
Welcome to my profile!



First of all, if you're going to read this I congratulate you for getting the courage to read this! As you know, my user name is Neptune, you can also call me Nep, Nep Nep, or you can call me by my real nickname: Ami, which ever you prefer. I can't really describe how I look like ,but all I can say is that I'm a brunette, I have brown eyes and born with freckles. Pretty dull if you ask me
. My height used to be 5'1'' now I'm 5'3'' and I'm probably going to stop growing since I'm 21. Although I don't feel that old I also look pretty young in appearance, so if any of you were to meet me in real life, you might be surprise to see that I look like a 15 year old. I enrolled in college not to long ago which makes me a first year student. I have an undecided major at the time. I know how two speak two languages at the moment (English and Spanish) I know some Japanese, but not officially. I plan on learning another language after Japanese. I'm a shy person ,but I can assure you that I am also friendly towards strangers ,so don't be afraid to chat with me. Really...im lonley here I need someone to talk to.


My favorites things are: Animals (cats, dogs, bunnies, birds, and foxes).
Food: (Im not a picky eater). Colors: Pink, Purple, Black, Red and pastels. Anime/ and manga: Guilty Crown, Cardcaptor Sakura, My Hero Academia, Your Lie In April, FullMetal Alchemist Brotherhood, Ouran Highschool Host Club, Samurai Champloo and many more. You can look at all of my list here . Instruments: I also know how to play the paino. Games: Kingdom hearts is one of my favorite games I'm pretty lucky to join this site. without knowing kingdom hearts existed I probably wouldn't be a member now.
There's also other games I like: The Walking Dead, The Last of Us, NieR: Automata, Akiba's trip, Outlast, Skyrim, and DarkSouls2, Pokemon Red and Blue, Crash Bandicot, Resident Evil 4 but wait! There's more! Hyperdimension Neptunia, Undertale, Minecraft, Bully, Animal Crossing, Legend of Zelda Twlight Princess, and Scribblenauts. TV Shows: I dont really watch a lot of T.V. but there are some shows i still watch on Netflix when i have the time: Steven Universe, Star Vs. the Forces of evil, Rick and Morty, Community, Samurai Jack, We Bare Bears, Avatar the Last Air Bender, My Life as a Teenage robot, Jimmy Neutron, The Simpsons, American Dad, Family Guy, South Park, Bob's Burgers, Twlight Zone, How I meet your Mother. Movies: Definitely Studio Ghibli.

My favroite Kingdom Heart female characters is Aqua (A worrisome motherly firgure and a strong person.), Xion (xion..
...Who did I mentioned? I forgot.), Skuld (Not much I know about her), Kairi (Fight like a girl!), Namine (the lonley witch
), Olette (Caring and responsibile friend towards Hayner and Pence). Basically, I like all of them if i had to choose it would be Aqua and Xion.


Spoiler



Now, for my favorite male characters. Terranort (so evil yet so hot), Terra (also hot), Axel (Whoah he's on FIRE), Riku (he was a jerk in the first game but now i think he's cool and hot) Roxas (poor kid) ...I can go on forever but if I have to choose two it be Terranort and Riku.


Spoiler



Random gifs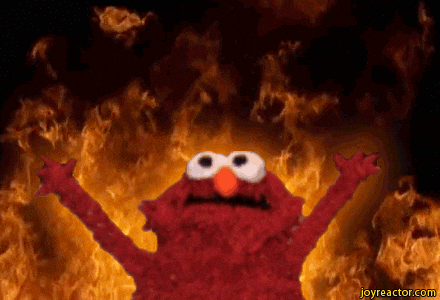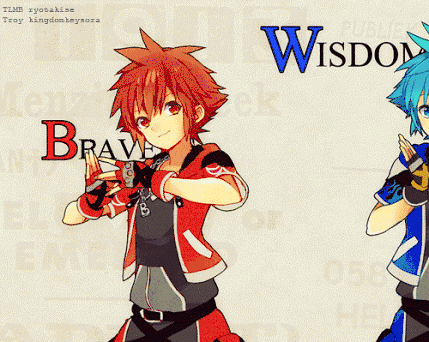 That's all I have to say, for now. Have a nice day! Now be a good member and stalk someone else

---
Community Stats
Group

Member

Active Posts

122

Profile Views

8,938

Member Title

Night Sky

Age

21 years old

Birthday

September 3, 1996