Killua0707
Member Since 22 May 2014
Offline
Last Active Mar 26 2016 07:02 PM
About Me
Hello. I'm ventusluv006 Killua0707

For a long while I wasn't active at all, but I'll try my best this time



If I weren't so lazy, I would make my profile long and cool (I guess) But I'm lazy. Very.
I'm sorry

Okay so, I'll just write some stuff about me, some pictures here and there. But if you want to know more about me, just stop by. I don't bite


...Let's just start
-My name's Camila. My friends call me Cami. Feel free to use my name as well.
-I'm 14
-It's my first year in high school. (yeah, freshman, bitch)
-I love to play sports. Especially soccer, football, however you want to call it.
-I'm in the swim team, and soccer as well (of course)
-I'm very friendly. Or so they tell me. I love meeting new people

-Speaking of meeting someone, there's a specific group of people I really want to meet. (You know who you are~!)
-I love anime. It has corrupted me

-I also love to read. (A fandom I'm in: Percy Jackson/ Heroes of Olympus series)
-Oh! My family is Mexican. So I'm very fluent with Spanish. It was my first language

-I don't really like sweet stuff. Besides brownies. Those are special...
-I'm not a big fan of cloudy days like other people. I prefer sunny day. And to be honest I don't mind the heat at all. In my eyes, everything looks brighter and happier when it's sunny.

-I'm a very positive person. I try very hard to always look at the bright side of things. Including people. It'll take a lot to make me mad at someone.
-Animals. I'm considering becoming a veterinarian. If not, then a teacher is also on my list.
-Math. Ugh
-Video games. I love them. Kingdom Hearts being at the top of my favorites

-Anything else...? Hmm.. oh well. You can always just ask me


~Random bullshit~
***I'm Haikyuu!! trash***
-Hunter x Hunter is my favorite anime of all time. The characters, story, setting, everything

-KILLUAAAAAAAAAAAAAA MY DARLING
..Ahem.. He's a great character...
-Fairy Tail is also at the top with HxH
-Gray-samaaaaaa~

-I have a long list of anime to watch, and a long list of anime I've already watched

-blah blah blah
-Rock music is my favorite. Metal is good too...
-That's it, I guess.



SHIP! SHIP!

TSUNAAAAA~

This is my husband, Suga. He's mine. His angelic smile is enough to make my day


I love that feeling when you finally convince someone to watch anime

Please feel free to talk to me anytime

Now, Goodbye~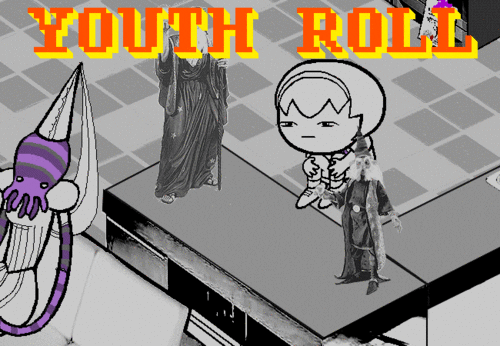 *So, now I have an Ask.fm. Go ahead and ask me some questions or whatever. I don't bite I swear*
https://ask.fm/cami_cat_nyaadesu
---
Community Stats
Group

Member

Active Posts

222

Profile Views

12,131

Member Title

When I say it doesn't hurt, it means I can bear it

Age

17 years old

Birthday

June 6, 2001