KingdomHearts3
Member Since 06 Jan 2013
Online
Last Active 22 minutes ago
About Me
Hi everyone! No, I am not the game itself. I assure you I am a human being. However, I will for fun decide to act out as the game and say what I am "thinking." Otherwise, I am a Kingdom Hearts fan like everyone else.
I have been following the series since 2009. Kingdom Hearts 358/2 Days was my first game I played. A friend of mine got me into the series and I have loved it since. I have HD1.5+2.5, HD2.8, and KHUX. I have my sight set upon KH3 (as does everyone else). I am that big of a fan that I have t-shirts, figurines, the major OST albums, a poster, and journal entries I have written of my opinions on the mysterious elements of the series. I also have been going to this site ever since sometime before the NA BbS release and thought it was time to join. Anyway, talk to me for any questions about the KH series or just to talk.
I am a HUMONGOUS Disney fan. In fact, 95% of my wardrobe is Disney shirts. I first went to Walt Disney World when I was 8 and I have gone back ever since. I absolutely love Mickey's Very Merry Christmas Party. It's my favorite event and I absolutely love Christmas in Walt Disney World. However, I have been for 4th of July and the nighttime show has become my new favorite: Disney's Celebrate America! A Fourth of July Concert in the Sky.
From Top of the World Lounge:
From within Magic Kingdom:
I am currently writing a trilogy called My Kingdom Hearts Story.
The first story I have written is My Kingdom Hearts Story: Two Universe Collide.
Ever wondered what it would be like if Kingdom Hearts were real?
What if Walt Disney World, along with the Disney Parks, were really a gateway to a whole universe?
This story will show you a first person account what it's like experiencing the series in reality. It is not as great as you think it would be. Please comment and like after you read.
http://kh13.com/foru...verses-collide/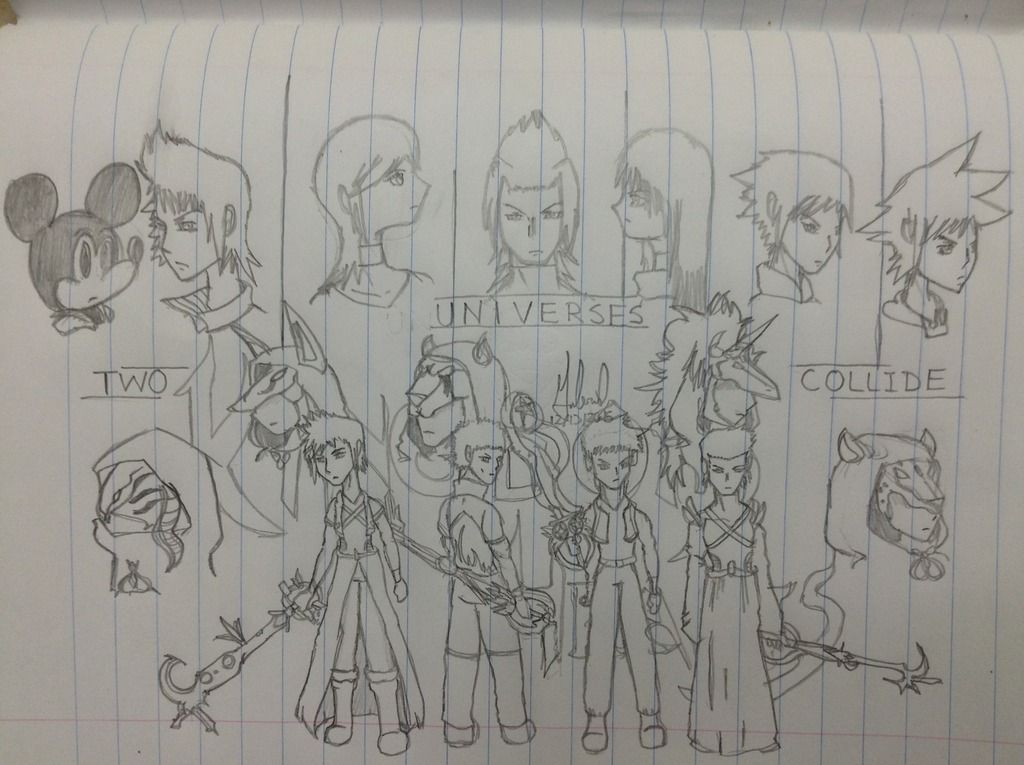 The second story I have written is My Kingdom Hearts Story: Rising Darkness.
Here, we pick up where we left off from the previous story, but now a rival has challenged our heroes while our heroes' darknesses must be faced. Plus, a secret treasure with great power will be unveiled. Please comment and like after you read.
http://kh13.com/foru...ising-darkness/
The third and final story I am writing is My Kingdom Hearts Story: Apocalyptic War.
A year removed from the events of Rising Darkness and our heroes have taken the roles of teachers while being masters just like Master Eraqus. However, they will learn horrid truths about their ancestors and about themselves that will create feelings of hurt and betrayal. Enemies from unexpected places will attack them and enemies of old and new will challenge them. All the while, they will learn something new about Earth and it's place among the many worlds in the universe and then lead the charge against the ultimate forces of darkness in a war surpassing the Keyblade War called the Apocalyptic War. Please comment and like after you read.
http://kh13.com/foru...pocalyptic-war/
The Transcendent Key has been so wonderful to draw these cover arts for the My Kingdom Hearts Story series. I cannot thank him enough. All credit goes to him.
---
Community Stats
Group

Member

Active Posts

4,971

Profile Views

23,032

Member Title

In the final chapter...

Age

21 years old

Birthday

November 3, 1996