ReikuSSR
Member Since 18 Aug 2012
Offline
Last Active Yesterday, 09:17 PM
Cat before colouring http://th09.deviantart.net/fs70/PRE/i/2014/112/9/4/cat_before_coloured_by_reikussr-d7flr4l.png
Updated 22 Apr · 1 comments
About Me
ZEAL is the LIGHT that is brighter than lights of HEAVEN,
ZEAL is the flame that is hotter than the fires of HELL!
神 の 霊劬SSR
"僕には守りたいものがある。強くなりたい。命にかえても!!!" -Okami
Some of the images maybe clickable
Never Go A Day Without Questioning Who God Really Is,
And Asking Who You Really Are.
ENTER AT OWN RISK
Profile is long
Click The Spoiler To View The Entire Profile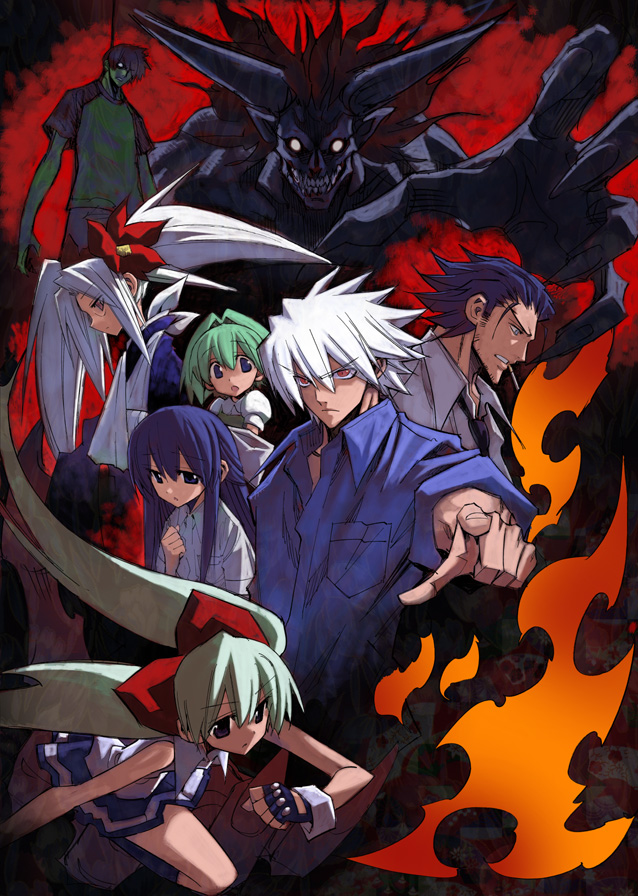 白砂村 永遠!
Why Do I Love Shirasunamura So Much?
-Overall Story
-The Characters, each character is colourful, accurate, and just loving to each extent
-The horror elements that are more psychologically accurate
-The religion aspect through out the entire series and plays a big part in
-The philosophy, so saturated with ideals of life and death, and way of life
-The Psychology that is what it means to be social outcast, and being the weak link
-The mood/atmosphere, tone of how the story plays with emotions from character to character
-The Art, good Kami, do I need to explain, it would take a day to explain fully.
-The literary elements, how it plays to flow in the story and how it was done
-The realism, most parts were not overly idealized and give that, this-is-what-happens scenario mentally
-The mystery, I am a fanatic about horror mystery, crime mystery et cetra and it is so full of that feeling and aspect
-The adult feel, this goes into the minor ecchi scenes, but yes it is not censored hardly at all and I like that, it gives more emotion and realism
-The sci-fi, not as much as I would like, but it is still there and implied in some aspects
-The indirect drama/romance, I do not like romance manga for the reasons I had a very different experience with love, and my kami it hits it nail on the head
-The comedy, yes there is some underlining adult humor, it is a seinen, but the more dark humor is there and I laughed so hard at some points
-The Nostalgia, this goes to the drama a little, and the sprinkled plot elements and the things mentioned, and or shown up. Kinda 80's like which I love.
-The highlighted beauty for Japan and its culture, this series is saturated with old and new Japanese ideals that got me so interested in the Japanese culture from the start, so this is also nostalgic too, so beautiful
-The Historical elements, some are religious and some argue that religious references are not technically historical, but I do and even that the points of the eras are so beautifully done and accurate. There was a lot of research that was done on the side as whell as learned from this series.
-The Martial Arts elements, if there is not paranormal/supernatural fights, there is elegantly accurate fights of martial arts techniques and styles, I had that sense of i-know-that-move feeling again goes to nostalgia
-The Mythology/Fairy tale feel, I love fairy tales, folk tales and cultural tales you name it hence my love for another series, but yes this series has that overall feel and mentality
-The hidden messages, this is the and so forth reason, there is so much that I cannot explain cause it can only be felt by people who know this certain feeling or mentality for life
-The RPG feel, yes I can see a video game being rolled in my head when reading this, but not a cliche one, the one that has you thinking with every choice bubble that comes up.
-There is a cat, yes this may sound silly but animals are involved and that makes it awesome, especially when it is a cat.
-Toys, childish maybe, but this is why CoroCoro is so high on my charts, there are so many toys in this series, it goes with nostalgia again, but I love it, there are so many toys of my childhood and they play a role in the story.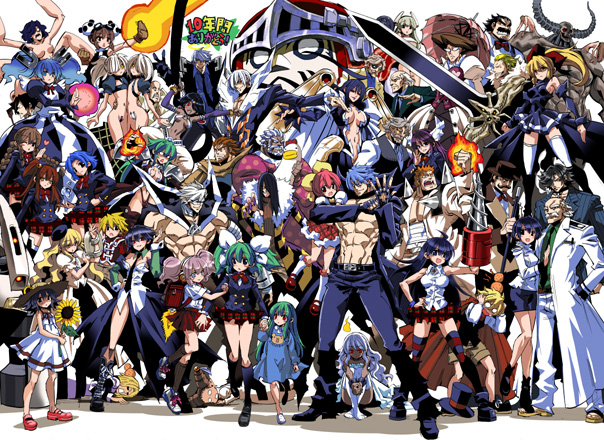 NEEDLESS FOREVER!
Why Do I Love NEEDLESS So Much?
- NEEDLESS has both science and religion factored into the story
- I share SO many relations to the series literally and metaphorically
- The author is awesome
- Plot twists and the philosophy
- Art Style is well drawn
- Lovable characters
- Not overly lengthy
- The Comedy
- And a many of other factors
Thank you for visiting!
---
Community Stats
Group

Members

Active Posts

1,300

Profile Views

10,669

Member Title

αThy Sanely Insane Pries†Ω

Age

20 years old

Birthday

April 10, 1994

Average Posts

1,300 posts (2.12 per day)