PrinceNoctis
Member Since 21 Jun 2012
Offline
Last Active Today, 10:14 AM
Tomb Raider reveal coming tomorrow! Game comes out in September and it'll be the last installment of the origin story! So excited!
Updated 14 Mar · 0 comments
About Me
Hellur! PrinceNoctis here, previously 4KHFangel
Favorite movie: The Lion King
Favorite video game: Kingdom Hearts II
Favorite song: None, too many songs to like out there
Favorite show: Probably RWBY right now...I don't watch a lot of TV anymore
Favorite color: Blue
Favorite artist: Hmmm...
Favorite KH character: Tie between Aqua and Riku
Favorite FF character: It's kinda weird, but I actually like Ignis better than Noctis lol (Nyx and Yuna tied in 2nd place)
Favorite Disney character: Tie between Simba and Nala, they went through so much...
Favorite music style: R&B, pop is a close second
Hobby: Music
Passion: Music
Biggest dream: Making music my career
Fun Fact: I want to be a musical therapist...but I can't play music properly yet
. So yeah, it's not going well right now lol. I'll get there eventually.
MY FRIENDS:
I actually don't really know who I talk to on this site...there's Clouded Sun, KingdomHearts3 and although we haven't talked for awhile there's Yukiteru Amano. And of course there's the people who make everyone laugh like Xam and Barry etc.
Kingdom Hearts series completion state:
Kingdom Hearts: Completed
Kingdom Hearts Re: Chain Of Memories: Completed
Kingdom Hearts II: Completed
Kingdom Hearts Birth by Sleep: Completed
Kingdom Hearts 358/2 Days: Completed
Kingdom Hearts Re:Coded: Haven't touched it, not planning to. (watched the movie)
Kingdom Hearts HD Dream Drop Distance: Completed
Kingdom Hearts 0.2 Birth by Sleep - A fragmentary Passage -: Completed
Kingdom Hearts X Back Cover: Watched/Completed
Kingdom Hearts Union X: *Rolls eyes* enough said...
Kingdom Hearts III: 2018 BABY!
Nice random gifs...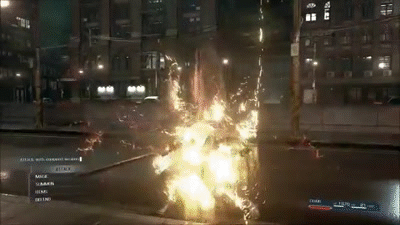 ---
Community Stats
Group

Member

Active Posts

2,052

Profile Views

22,447

Member Title

Just call me "Highness" ;)

Age

Age Unknown

Birthday

March 7