Kaneki Ken
Member Since 16 May 2012
Offline
Last Active Feb 18 2018 07:52 PM
About Me
Name's Kaneki Ken. I'm also formally known as Xamtweth-Reconnected, and Xamtweth-ReMIXed. (I'm also the ORIGINAL Xamtweth. I got sources that can back me up on this). I joined KH13 shortly after Dream Drop Distance came out in Japan as I sunk into the madness of KH13. Over time, I met strange, insane, and awesome people on the website and became part of a close group of friends online with similar interests as me. When College came, I barely visited and logged in to participate in 2015. I came back around early 2016, for I missed my peeps who kept my sanity in check
.
What's to say about me? I'm hard of hearing. I have a severe hearing loss in my left ear and profound loss in my right ear. I couldn't remember I was born with it. Want to know the irony? I'm enrolled in a Sound and Music Technology major. I specialize in sound and audio, and I impress my teachers and students with my ability. I pay extra attention to audio, so I'm strengthening my con to show that nothing is impossible.
I used to play a lot of video games. Of course, college got in the way, so I barely play video games much. Commonly, I would play with the PS3 and 3DS. Nowadays it's geo-caching games. I was originally playing geocaching (INGRESS) before Pokémon Go came out (which I was a beta player), so I'm often playing those two games around college. My favorite video game is, and will always be The World Ends With You. I'm guessing the concept, the main character, and the sounds of Shibuya in the game has influenced me to become who I am today. Hell, I probably wouldn't be in audio if it wasn't for TWEWY's music.
Speaking of audio, I actually play guitars, little bit of Bass, little bit of keyboard, and little bit of drums (okay, drum machine, but I can nail a simple beat on a drum kit). Music has revolved around my life even as a hard of hearing person. Favorite genres are Rock, Alternative Rock, 90s music, some metal (depends on lyrics tho), Rap (again, lyrics), Rap Rock, Japanese Rock and Video Game Music. Electronically, I'm into Vocal Trance, Trance, EDM, Dubstep, Chillstep, Indie Dance, Chillhop, and Big Room House (not that low rumble drop crap. the EUPHORIC DROPS, with pumping pads, saw leads that fill the atmosphere). Bands I typically listen to are Linkin Park, Goo Goo Dolls (The stuff before Magnetic. I'm not at John's current level yet), Ling Tosite Sigure, and few other bands I can't think of at the moment.
Yes, I watch anime and read manga. Who else doesn't on here? However, thanks to college, I haven't been keep up to date with anything except one thing. . . TOKYO GHOUL. I live and breathe Tokyo Ghoul. A person on here recommended it to me, and I didn't even liked the show at first, but I figured "eh. . . Might as well watch whatever is on the website." Around episode ten, I decided screw it. I'm reading the manga. It took me 2 weeks to catch up to the manga and stay up to date with it till the anime AND the manga ended at the same week. . . Only to be blessed with the sequel manga Tokyo Ghoul:re (THERE IS A HIDDEN MEANING BEHIND THE NAME :re). I need to set up an animalist to keep progress on what I've watched and hopefully get back into watching and reading anime/manga again.
I'll probably update this profile in the future since I'm typing this up late at night. But I'm gonna leave an old phrase I used to say on my previous "about mes" I have done. Now if you Please Excuse My Dear Aunt Sally (TWEWY Ref), I'm gonna get lost in my music.
(youtube autoplay coming soon)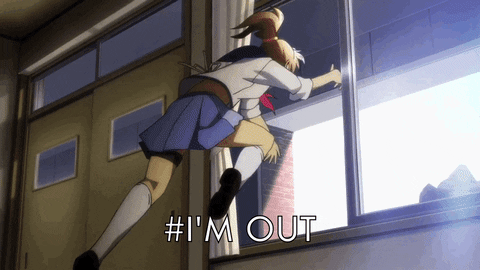 ---
Community Stats
Group

Member

Active Posts

2,209

Profile Views

21,188

Member Title

All hail the King

Age

23 years old

Birthday

October 21, 1994