Bearanort
Member Since 04 Apr 2012
Offline
Last Active Jul 13 2015 06:53 PM
I got Senran Kagura Shinovi Versus on Friday. Hmmm, great game, despite the fan service and all, but I don't mind lol.
Updated 18 Jan · 2 comments
About Me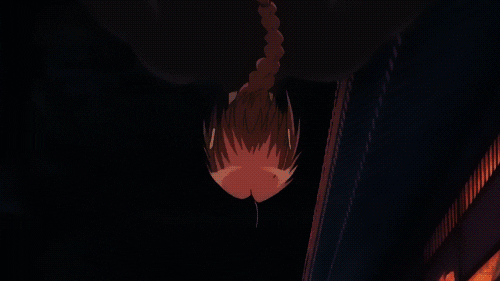 Spoiler
The name's Bearanort. My previous name was Diga231 or Diga for short. I was known as the crazy stalker of KH13, and I'm 16 years old.
I like Gintama, Persona, music, and playing League of Legends. I like to stick to the computer most of the time, and I barely watch TV anymore
Hopefully one day, I'll get to cosplay as Gintoki Sakata
Wanna see my anime list ? http://myanimelist.net/animelist/Diga231
Gamertag: Lass231
PSN: Dakillaspear
Friends on the site (Not in particular order. Please don't feel sad if you're not in the list.)
- Weiss
- No.i Ruby
- Rainbow Dash
- Tails
- Sora's Little Helper Weedanort
- Xaon Megaman X Squirting Demyx
- Flaming Lea
- Sodom Neko-chan
- Inori kirie
- Sesshomaru Golden Fighter Shigehiko
- AntonioKHT
- Firaga96 Firaga Sensei
- ElizaGreenstar
- Caity Raindrop
- Shera Wizard
- Hei
- Xylek teh lazy prince Xylek
- Villi1997
- I<3
- WingedIcarus AT-LOW Kihara
- Gumi Junko
- SoraBlade
- VIIAxel Black Star Yellow Flash Shulk
- ~DawnStar2004~
- KH Memories Skyskraper
- IItNeverGetsBetterThanThis Riki
- Xiro
- Neos Lie Ren Kamen Rider Joker Tatsumi
- Ducky Ghost
- Darklunatic
- Tigerruss
- EternalReckoning
- Prince Sky Heart Jaune Arc Sky Heart
- TheTimidLight Jack Frost
- Winner's Proof
- Scottish Skarmory
- Ruby Rose
- Nortanort Lelouchanort Vi Nearamoto
---
Community Stats
Group

Member

Active Posts

793

Profile Views

13,762

Member Title

The Shiroyasha

Age

19 years old

Birthday

December 27, 1998