Hey everyone! Are you as hyped for Sonic Mania as I am? Great! But waiting for the game to come out can be tedious- especially if you're waiting on the PC version.

How does one wait for the game without going mad? Here's Shard's quick guide to preparing yourself for Sonic Mania!

Tier One -

Play through the classics! What's the best way to play?

SONIC 1 + 2
Sonic Classic Heroes!
In this version, Sonic 1 and 2 have been neatly combined into one smooth game- you can play from one right to the other without having to switch games!
What's more? This version of the game has items and other features from Sonic the Hedgehog 3 and Knuckles, including Tails' and Knuckles' super and hyper forms!
But wait, there's more! You can switch between the three title characters at will, similar to Sonic Heroes! You can also play as Team Chaotix!
SONIC CD


The best way to play this classic game- well, there are two ways. The PC version on Steam developed by Christian Whitehead, or the mobile port of it! They play exactly the same as the original, except with addition corrections, and the ability to play as Tails!

SONIC 3/ SONIC & KNUCKLES


Similar to Sonic Classic Heroes, this one is also a combination of 2 games. What's the difference between this and Sonic 3 and Knuckles? This version is completely customizable- so you can choose to play with S3 music or S&K music- in addition, lots of glitch fixes and additional features- such as reflecting projectiles with the Insta-Shield, and more!
TIER 2
Already played through the games enough? Well, here's the next step!
Watch the Sonic OVA!
While somewhat ignored in the community, this movie is still a gem that all Classic fans should watch!
TIER 3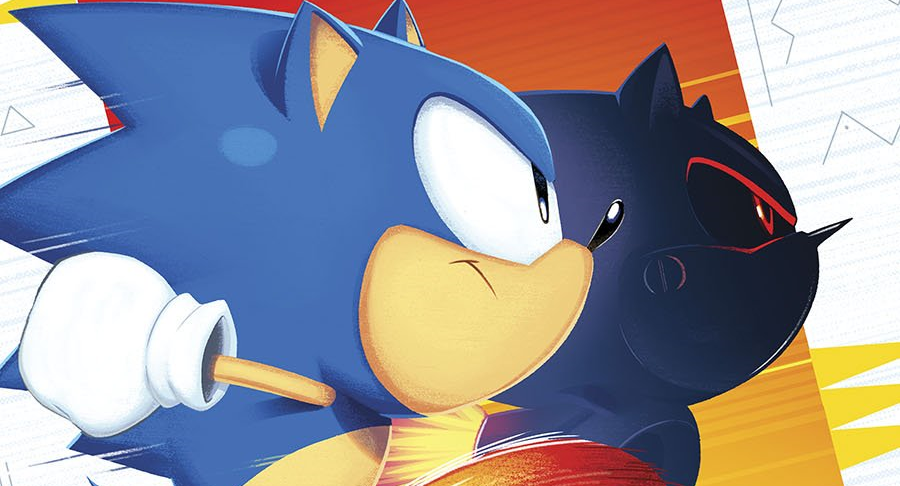 Read Sonic Mega Drive and Sonic Mega Drive Next Level!
Sonic: Mega Drive was illustrated by Tyson Hesse- the very same person to animate the Sonic Mania opening, and he is also known for a short Sonic Web Comic.
These stories follow your Classic buddies- Sonic, Tails, Amy, and Knuckles, going against Doctor Eggman, Metal Sonic, and more!
TIER 4

Watch fan products!
This can range from Sonic Shorts by Sonic Paradox, Sonic Zombies by Balenaproductions, the Sonic Prologue short film- or anything you can think of!

Hopefully these things will help you keep yourself occupied until Sonic Mania's release!