They rode rhinos into battle. That wasn't enough for them so they somehow made a Rhino (a mammal) and a Komodo Dragon (a Lizard) crossbreed an make the Komodo Rhino, easily the most badass animal in fictional existance.
They had huge ass steam powered battleships while some nations were just figuring out how to put a wooden boat together.
They also had firetrucking tanks! Remember, this was a time period equivalent to the middle ages and here come the Fire Nation with tanks raping everyone and everything in their path!
Oh, and they can use grappling hooks to climb up 90 degree slopes. There is really nothing these bad boys can't do
They also had Zeppelins, from which they initiated the master plan called "lol just burn firetrucking everything"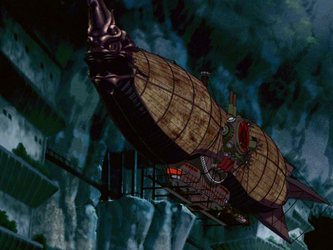 MORE COMING
Edited by Fredfredbug4, 13 April 2012 - 09:40 PM.